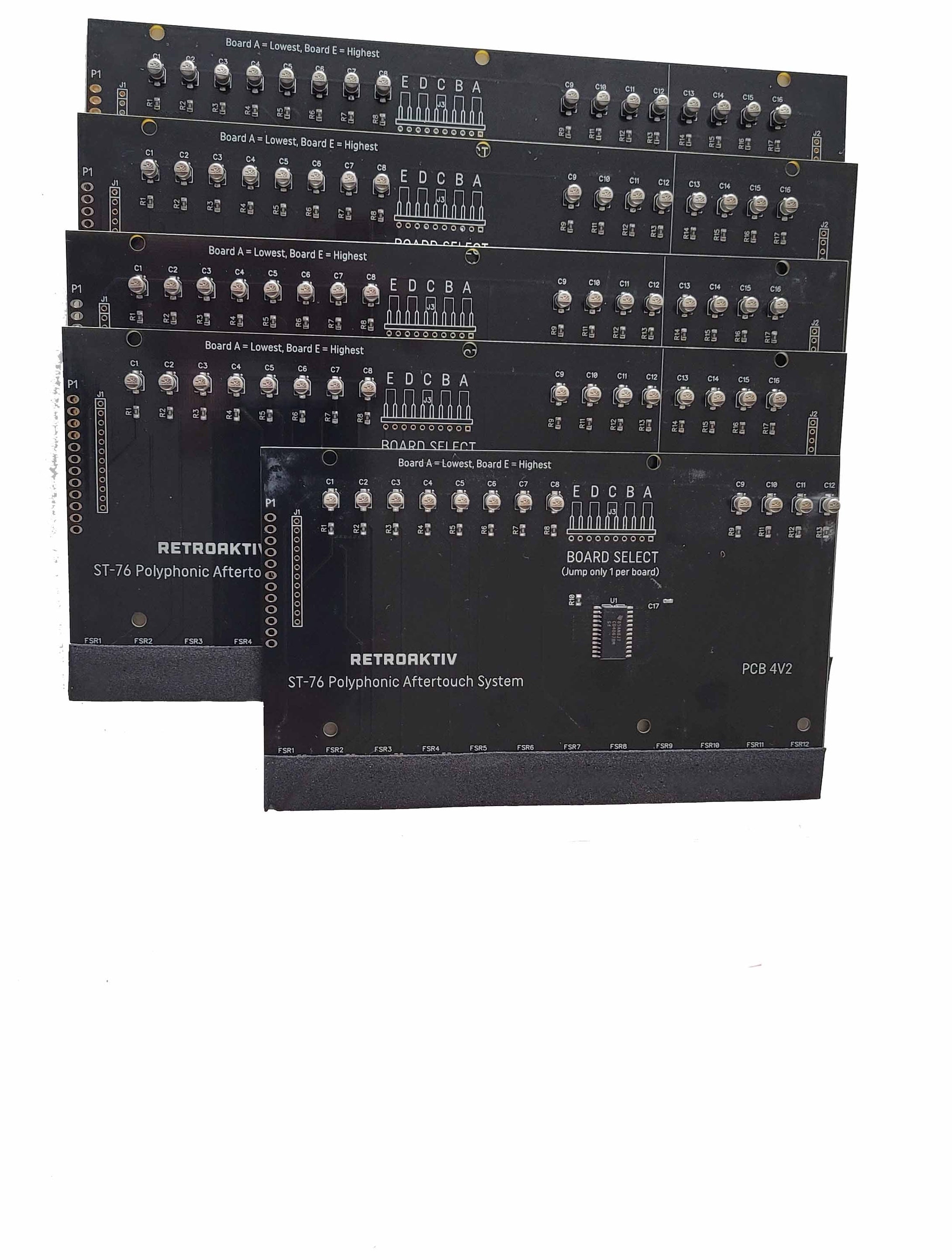 Prophet T8 & Synclavier Replacement Polyphonic Aftertouch Board Set
Regular price $475.00 Sale
In stock!
Brand-new polyphonic aftertouch PCB set for Prophet T8 and Synclavier synthesizers. These boards are drop in replacements and function the same as the originals.  These boards were designed with finer pitched interlaced gold fingers on the sensors, which allows for greater sensitivity with less pressure applied.  
Since the foam strips and foam punchings in the keyboard mechanism are integral to the function of the aftertouch mechanism, we recommend replacing all keyboard foam in tandem with replacing the aftertouch sensors or PCBs. 

Kit includes 5 assembled aftertouch boards with new aftertouch sensors, plus 5 connector cables, and 5 board select jumpers.   Boards ship with the sensors already applied.  User must solder the connector cable from the synth & the included jumpers + interconnect links.